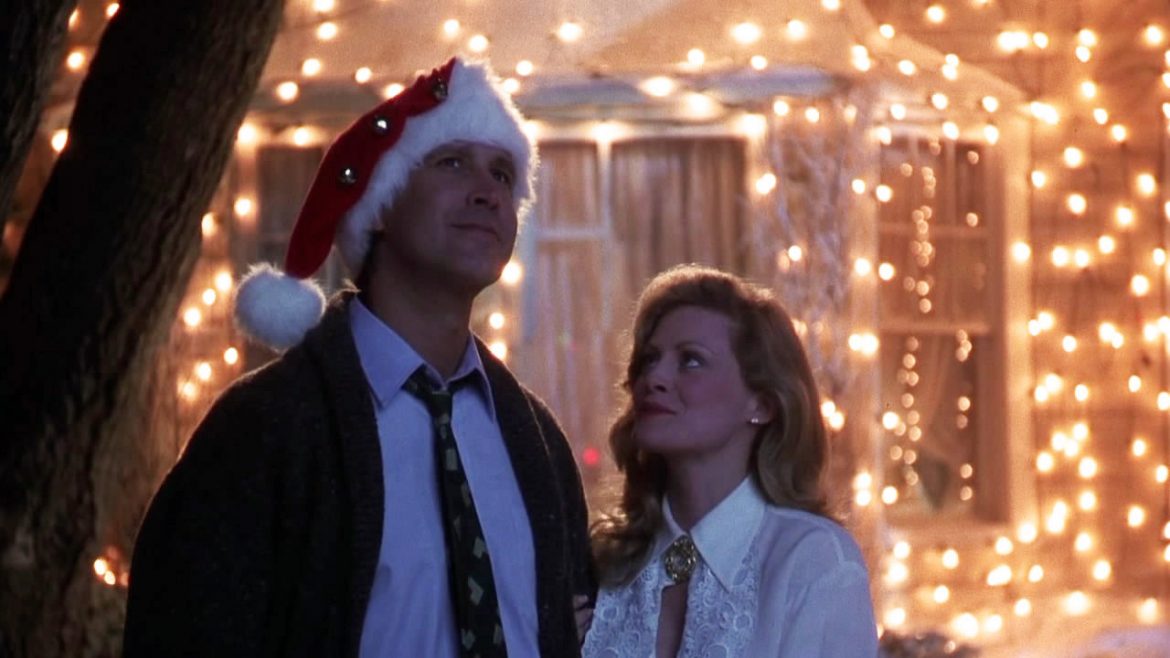 In the movie Christmas Vacation, Chevy Chase's character, Clark Griswold, installed 25,000 Christmas lights.  Since we know that this was before widespread use of LED Christmas lights we thought it would be fun to calculate how much Clark could have saved had he had the option of nailing LED lights to his roof and around his house.  We started with the basic calculations:
Incandescent Christmas Lights (What Clark used) 25,000 lights X 5 watts per light
Compared to: LED Christmas Lights x .6 watts per light
If we assume because of the shorter days during winter that he had the lights on for 12 hours then that equates to 1.5 million watts of power consumed for the incandescent lights versus 180,000 watts consumed for the LED lights.
Using the national average of .12 kw/h this would have cost Clark $180 per day for the traditional lights compared to $21.60 per day for the LED lights.  Had Clark left these lights on for two months the cost would have been about $11,000 or enough for an inexpensive pool.  Perhaps in subsequent years he could have used the savings to purchase a new RV for Cousin Eddy.